Rates
 DAILY RATES            RENTAL FEES           PHOTOGRAPHY FEES            VIDEO FEES           CANCELLATION POLICY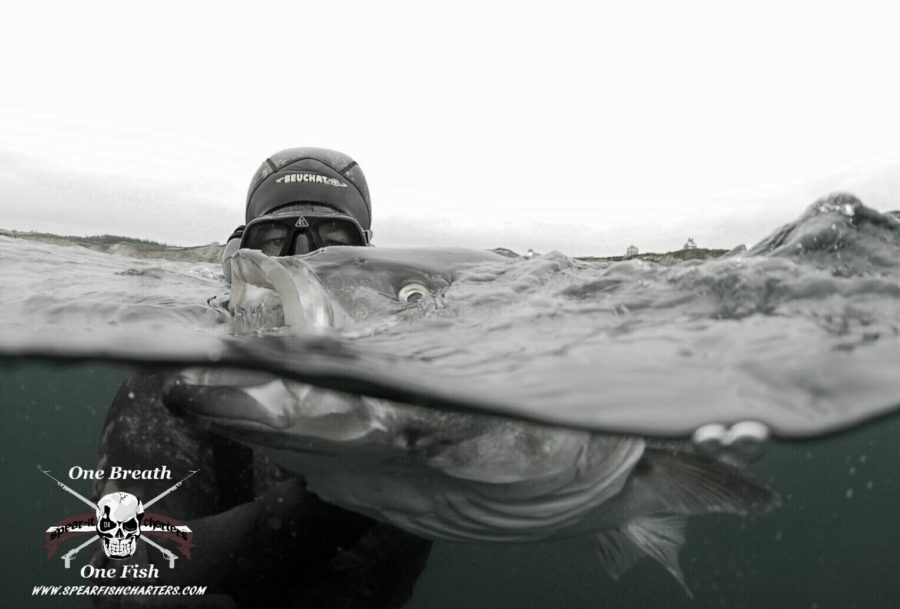 The rates below do not include gratuity for the mate, 20% gratuity is customary. No personal checks accepted on the day of the trip. Please have your liability waiver reviewed, prepared, and signed the morning of the trip (You  can download it from the PDF file under "Waiver" on this website).

Daily Rate: 
Block Island full day charters
$1200 for charters with 1 to 6 passengers
The price includes: Departure from the dock in Charlestown RI,  is at 7 AM, and we  return at 4 pm.  Rates include a full day of diving/spearfishing and fish cleaning. We supply drinking water.  This trip is the best freediving/spearfishing  New England has to offer with visibility averaging 25 feet and great fish. Please contact us for any special requests/accommodations.  
If you are already on Block, pickup on the Island is between 7:30 and 8 am and drop of is around 3 pm. We can pick you up in the New Harbor(Great Salt Pond) or Old Harbor, which ever is more convenient for you.
Mainland trips–
$900 Mainland spearfishing charters  1 to 6 divers.
Spearfishing the mainland of RI can be great. There are plenty of quality reefs  with all the local New England fish species including, striped bass, porgy, black fish bluefish, Bonita and fluke.
Depths vary from 5 to 75 feet with visibility averaging  between 10 to 15 feet.
Deposit:  $200.00 deposit is required to reserve a date. If trip is cancelled due to weather Deposit will be refunded or applied to a charter on another available date.
Video or Photograph's Of You Spearfishing and with your trophy:  
For $250 dollars David will video tape you above, below and on the water spearfishing. Most videos are 3 to 5 minutes after they are cut depending on video footage captured during the day. Music of your choice can be added to the cut version.
A non-refundable $50 dollar deposit is required to film for the day. After the video is cut (1 to 2 weeks) it will be uploaded to YouTube in a private section.  A private URL will be sent to you so you can view it for 24 hours. If you are happy with the content, the movie will be mailed to you after the remaining payment of $200.00 is received. Please give us 24 hour notice for this service.
Still photo's are $25 per Jpeg/ picture.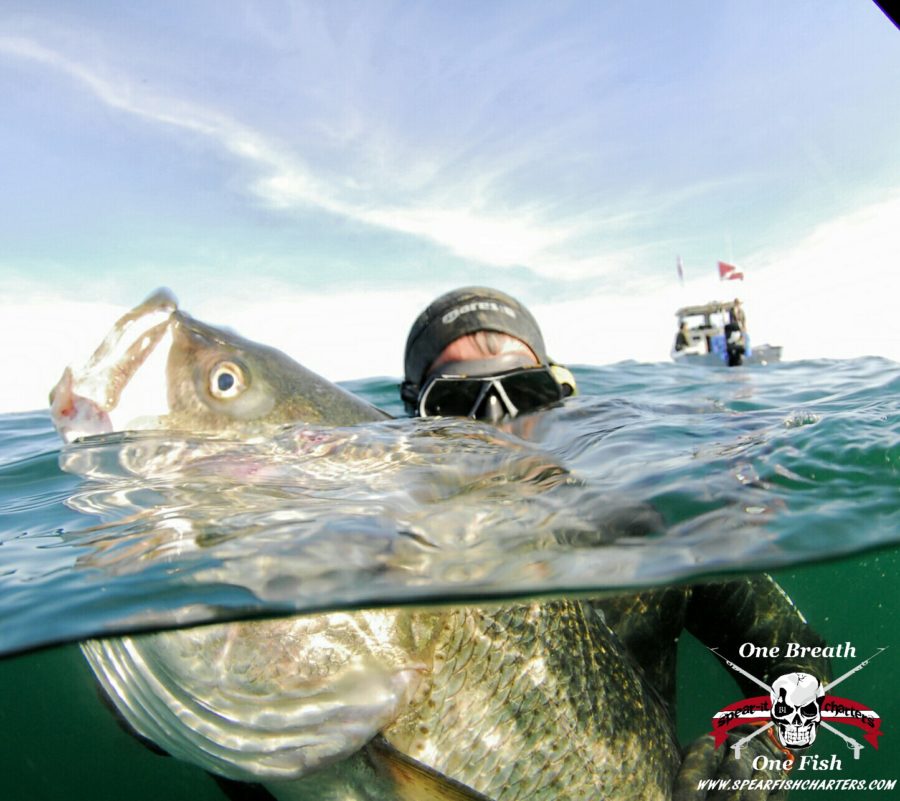 Rental fee: We can supply gear if needed. The pricing is as follows:
Wetsuit top and bottoms with hood: $20 per suit
Weight belts  and weight: $10 per belt
Mask: $10
Freediving fins: $15
Speargun $25
Package deal for all the above: $60
Cancellation Policy:  Deposit is forfeit if trip is canceled by yourself/group within 7 days of departure time.  Cancellations due to weather conditions are at the Captain's discretion.   All efforts will be made to notify the client of a decision as early as possible. The captain reserves the right to make weather decisions at the dock the morning of the trip.  The deposit is transferable to a future date if your trip is canceled/rescheduled due to inclement weather. If a future date can't be agreed on the deposit will be returned. All dates booked verbally will remain open and available to others until a $200.00 deposit is received per trip booked.
 Send deposits to:
paypal acct: Spear-it@live.com