Boston Sea Rovers Spearfishing/freediving workshop is this weekend!!
By
This will be a great learning experience for novice and veteran spearo's. Hope to see you there!!!
Spearfishing & Freediving Techniques
Details:
Date:
Sunday, March 8, 2015
Presenter:
Nick Fazah – Dave Hochman
Sponsor:
East Coast Divers & Spear-it Charters
Description:
Presented by world record-holding spearfisherman Dave Hochman and SSI International Freediving Training Director Nick Fazah, this seminar starts with a discussion of freediving physiology, techniques, safety and equipment. The second part of the seminar will review the latest in spearfishing equipment, and will cover all of the pro and cons of spearguns, floats, reels, stringers etc. Customizing equipment and local techniques will also be discussed. After the class session, attendees will work in the pool with rescue techniques and improving their breath hold time. This is a must for anyone interested in freediving or spearfishing.
Class session: 10 am to 1 pm
Pool: 1 pm to 3 pm
NOTE: This is not a full Freediving program and does not result in any certification. The safety covered is minimal and specific to this introduction. If you plan on freediving, it is advised that you complete a full certification course.
Register for this workshop at:
Registration Phone:
(617) 277-2216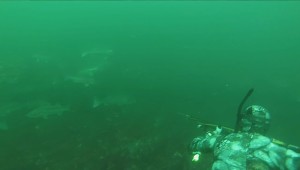 Leave a Comment